Well child visits are a key component in monitoring the overall health of your child.  Regular checkups are an important way to keep track of your child's health and physical, emotional and social development.  These visits are important for ALL children, including children with special health care needs who may also be under the care of specialists.
What to expect at your child's well visit:
A well-child visit is a chance to get regular updates about your child's health and development.  Our health care team will take measurements, conduct a head-to-toe examination, update childhood vaccines and offer you the opportunity to address your questions and concerns and discuss what to anticipate with your child's development.
The schedule below outlines the ages at which your child will be due for a well child visit according to the American Academy of Pediatrics guidelines: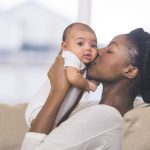 What to expect at your baby's Newborn Visit

Vaccines that your child may receive at their visit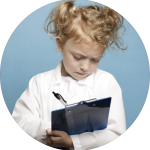 Printable Forms that you may find useful

School, Camp, Sports and Driver's Physical Exams

Schools, camps and sports teams very often require physical exams in order for children to be enrolled in sports and other activities. This exam aims to evaluate your child's health in preparation for participation in these activities.
The state also requires a physical exam to be completed prior to obtaining a learner's permit for driving.
Pediatric Care Specialists is currently accepting new patients!
We know there is nothing more important to you than the health of your family.  Have peace of mind knowing that taking care of your children is our highest priority too.